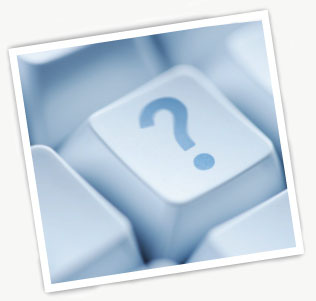 Choosing a Roofing Contractor
How do you choose a reliable contractor to install your new roof? Here are some of the factors you should take into consideration:
Your contractor should have experience, both with the kind of new or replacement roof you want to install and the particular challenges of your building. Boss Roofing is a qualified applicator for all major roofing manufacturers' products, with specialized crews for different kinds of roofs. We also have experience working safely and efficiently in residential, commercial, industrial and institutional environments.
Your contractor should offer free written quotations. Boss Roofing is happy to offer you a free quote for repairs or new installations. For larger properties, we can also evaluate existing roofs and offer a prioritized list of repairs to fit your budget.
Your contractor should be committed to safety. Boss Roofing's multiple crews are fully insured and have ongoing safety training, jobsite safety inspections and an excellent safety record. Our crews are fully insured and carry WSIB coverage.
Your contractor should offer you comprehensive services. In addition to multiple installation crews, Boss Roofing employs a year-round staff to offer you estimates, assess the condition of your roof, and help you maintain your roof in good condition.
Your contractor should be financially stable. Boss Roofing is financially stable, with the resources to complete our obligations and honour our warranties. We employ full-time, year-round staff and own our equipment, instead of leasing.
Your contractor should have a good reputation. We have been in the business for a long time, and we can supply you with customer references specific to the kind of job you are planning.
Read more below about choosing a good roofing contractor.
Q?

Is the contractor capable of installing all roofing systems?

A.

Boss Roofing is a qualified applicator of all major roofing manufacturers' products.


Boss Roofing has multiple crews, each of which specializes in specific applications. We are capable of installing built-up roof systems, modified systems, single-ply EPDM, TPO and PVC systems as well as sloped shingle, metal, slate and tile systems. We also have a sheet metal crew that is capable of fabricating and installing metal flashings, specialty metal items and copper flashings, as well as sealants of various types.

Q?

Does the contractor own their own equipment and a sheet metal shop?

A.

Boss Roofing owns 100% of its property, facility, roofing equipment and vehicles. This is a clear indication of the financial strength of the company, which is important for a customer when considering who will undertake a large capital project for them. It is also important when considering the stability of the installing company and whether or not it will be able to honour its warranty commitments.

At Boss Roofing, we have our own in-house sheet metal shop with dedicated employees, which enables us to schedule our sheet metal work and control the quality of the work. Our sheet metal crew is specialized, with dedicated fabrication and installation.

At Boss Roofing, we own and operate our own fleet of 9 vehicles, including fully equipped service vans and dedicated crew vehicles. We also own all our own site equipment, including kettles, hoists, and all other equipment required to complete jobs of all sizes and scopes.

Q?

Are the contractors committed to safety and have a good safety record?

A.

Boss Roofing is totally committed to safety in all aspects of its operation. A great deal of human, physical and financial resources are spent on an ongoing basis to ensure our employees work in a safe manner, and to protect our customers and the public from accidents and damages related to unsafe practices.

We have a written safety program, which is reviewed annually. It is comprised of a written safety policy, safety training practices, new employee orientation, jobsite safety inspections and health and safety procedures. This commitment to safety has resulted in an excellent record in the industry.

Our latest WSIB Cad-7 ratings have resulted in substantial refunds. All of these milestones confirm the commitment we have to a safe working environment.

Q?

Does the contractor provide free written quotations?

A.

Boss Roofing can provide a no-obligation, free written quotation for any roof replacement, repair or new application that you may have. For larger properties that would require a high capital expenditure to repair or replace the roof, roof condition reports and budget proposals are available with recommendations for priorities. If you are interested in any of these services, please contact us.

Q?

Does the contractor offer evaluation and maintenance programs?

A.

Boss Roofing is a firm believer in roof maintenance. If a roof is properly maintained, the life of the roof can be extended a number of years. Maintenance can range from cleaning debris from drains and caulking stacks to repairing ridges and blisters and flashing details. In the early life of a roof, simple maintenance is important with more extensive maintenance being required with older roofs. In any event, all maintenance is fiscally prudent and will extend the life of the roof.

Roof evaluations and condition reports are important budgeting tools and can assist in preparing future capital requirements. All of these services are available at Boss Roofing. Please contact our office to arrange for a visit if these services are required.

Q?

Does the contractor have the staff to service you on a timely basis?

A.

At Boss Roofing, we have a full-service staff specializing in all facets of the roof installation process. The process starts with our estimating department where we have dedicated employees pricing work and preparing estimates. These estimates are presented to the customer who makes the purchasing decision. Our staff specializes in either larger production jobs or service and repair jobs. All work is reviewed and monitored by management.

In total, there are 19 employees to ensure our customers receive the best service and attention. These employees work year round with staff size increasing somewhat in the summer to accommodate the increased workload.

Our staff includes many seasoned roofers with more than 20 years of experience. This experience is passed on to the younger employees, who have the ability to learn from the best. This extensive and experienced staff, both in the office and in the field, ensures our customers are serviced on a timely basis, with the highest quality standards.

Q?

Does the contractor have the experience in roofing application?

A.

Boss Roofing has extensive experience in roofing. We have completed many projects, both new construction and roof replacement. These projects have many unique considerations, from material delivery and material preparation to safety concerns and debris disposal.

Over the years we have completed residences, hospitals, industrial facilities, and office buildings. Each project has presented unique design and production factors that have been dealt with to ensure the best solution to provide the customer with a long-term quality installation.

Q?

Is the contractor experienced in both roof replacement and new construction?

A.

Boss Roofing is experienced in both roof replacement projects and new construction projects with each of the major roofing systems available. We employ experienced staff, each employee possessing unique skills, which we are able to focus on specific projects where their skills are best utilized.

Roof replacement and new construction projects present unique considerations that demand attention and highly trained, experienced staff. These projects also require a great deal of specialized equipment, which Boss Roofing own. This equipment ranges from rooftop material management equipment to hoists and kettles which feed materials to the rooftop.

Q?

Can the contractor provide customer references?

A.

Customer references are available when requested. Due to our long and successful history, we are able to provide customer references which are specific to every type of job, whether it be new construction, roof replacement, repairs and maintenance, built-up roofing, modified roofing, EPDM, PVC, TPO or sloped roofing. References can be provided relative to industry sector whether it be industrial, institutional or residential.

Check out our Testimonials page to read some of our references.

Q?

Does the contractor have multiple crews?

A.

Boss Roofing employs many crews to complete work awarded. Currently we have in place one full production sheet metal crew.

The production crews are responsible for the completion of roof replacement projects and the installation of new construction roof projects. Each crew is outfitted with a vehicle and all the equipment necessary to complete the project they are working on. These crews specialize in certain applications, whether they be roof replacement, new construction, built-up roofing, modified roofing, EPDM roofing, TPO roofing and sloped roofing.

The service crew is outfitted with a vehicle and the equipment necessary to complete the projects they are working on. The same applies to our sheet metal crew, which is equipped with a vehicle and the necessary equipment. All of the crews also are outfitted with mobile phones so they are reachable at all times in the event of an emergency or if job details need to be discussed.

Q?

Does the contractor carry adequate insurance and WSIB coverage?

A.

Boss Roofing carries Public Liability coverage, well in excess of the industry standard. We are registered and remit monthly premiums to the WSIB. Insurance certificates and WSIB clearance certificates are always available and should be requested by all owners before a contractor starts work.

Q?

Is the contractor financially stable?

A.

Boss Roofing employs only full-time, year-round staff. We carry no debt load and own all of our equipment and vehicles. Bottom line: we have the resources to complete our financial obligations and honour our warrantees.

Before you become contractually obligated to a contractor, it is, clearly, in your best interests to research how sound the business is. Obviously, this can be tricky. But there are some reasonable indicators to look for. Ask these questions: Do they have full-time vs. part-time employees? Do they carry a debt load? Do they own their own equipment versus leasing?